WCP Congress in Malaysia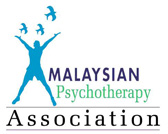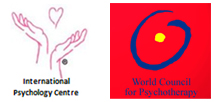 8th International Conference of the World Council for Psychotherapy Asia 2015
in conjunction with 2nd conference of the International Society for Psychotherapy, Counseling & Psychiatry Theories, Researches & Clinical Practices
Topic: Mystery, uncertainty, growth and psychotherapy
Auguat 31 — September 2, 2015
Hotel Pullman Kuching, Kuching, Sarawak, Malaysia
Keynote Presentations:
Keynote 1: Prof. Colin A. Ross, M.D. (USA)

Psychiatric Medications And Brain Cells Apoptosis; What Psychotherapists, Psychologists, Counselors And Psychiatrists Need To Know

Keynote 2: Prof. Joseph Moreno (USA)

Sources Of The Creative Arts, Therapies, Music, Art, Dance And Drama In The Indigenous Healing Traditions Of The World

Keynote 3: Prof. Victor Makarov MD (Russia)

Diversity Of Psychotherapy. Different Epochs Of Our Lives

Keynote 4: Dr. Edward WengLok Chan (Malaysia)

Why Positive Psychology Is Not Effective In Treating Psychopathologies; What Is The Alternative?
Tentative program of the congress
Registration
Registration Fees
Category

Early Bird Registration (Before 1st June 2015)

Regular Registration (From 1st June 2015)

On-Site Registration

Conference Full Registration

USD 675

USD 713

USD 750

Student Registration

USD 468

USD 494

USD 520

Pre-Conference Workshop 28th August — 30th August 2015 (International Speaker)

PCWA1 — Acting Your Inner Music: Music Therapy in Psychodrama and Related Group Therapy Processes

USD 660

USD 720

-

Pre-Conference Workshops 30th August 2015 (International Speaker)
All morning and afternoon sessions are held in parallel, so please choose only one

Morning Session

Workshop 1: Trauma Model Therapy: A Treatment Approach for Trauma, Dissociation and Complex

USD 358

USD 378

USD 398

Workshop 3: Gestalt Therapy Master-class

USD 358

USD 378

USD 398

Workshop 5: Embracing Death; Psychotherapy for the Dying 1 (Introduction)

USD 358

USD 378

USD 398

Workshop 7: Positive Psychology & Islamic Psychotherapy

USD 358

USD 378

USD 398

Afternoon Session

Workshop 2: Psychotherapy & Demonic Possessions; Case Formulations and Treatments

USD 358

USD 378

USD 398

Workshop 4: Interpreting Dreams to Empower Yourself and Your Clients

USD 358

USD 378

USD 398

Workshop 6: Psychotherapy for families and friends of the dying — How to live the process towards loss and grief?

USD 358

USD 378

USD 398

Workshop 8: Sport Psychology

USD 358

USD 378

USD 398
Registration fees include (of each category):
Participant: Scientific Sessions, Opening Ceremony, Welcome Reception, Closing Ceremony, Coffee Breaks, Lunch, Congress Printed Material
Abstract submissions
Deadline — 15th July 2015.
Categories of abstract
Abstracts are invited for oral papers (15 min); workshops (45 min); symposiums (of 3 oral papers with related topics/themes)(45 min) and posters presentations.
The Deadline for Abstract Submission has been extended to 15th July 2015 due to overwhelming request.
Abstracts will be reviewed immediately and notification will be sent within a few weeks of submission.
Abstract body is limited to 300 words.
General guidelines for submission of abstracts
No limit is imposed on the number of abstracts submitted by individuals.
Abstracts are to be submitted in English only.
Scheduling details and guidelines for the final preparation of accepted presentations will be included with the notification of acceptance.
Please register within 2 weeks upon receipt of our Letter of Acceptance
The final selection will be the responsibility of the Scientific Committee.
Abstract preparation and submission
All abstracts must be submitted via our online abstract submission system on this page.
Abstracts must not more than 200 words and no less than 100 words.
Formatting of the abstract should follow the guidelines in the Abstract Template.
Abstracts should be submitted using the Abstract Template provided. More details in instructions below.
Abstracts should be saved in Word document format (*.doc) and may not exceed 1mb in filesize.
For abstract enquiries please email
Trip route and schedule: August 27 — September 4, 2015:
August 27 — departure from Moscow. Arrival to Singapore on August 28
August 28, 29 — stay in Singapore (2 nights)
August 30, morning — flight to Kuching. Sightseeing, spare time
August 31 — September 2 — participation in the events of the Congress
September 3 — Flight back to Singapore, flight to Moscow. Arrival to Moscow on September 4 in the morning
Additional costs:
Flight tickets:

Moscow-Singapore-Moscow:

from 28 000 rub. (Turkish Airlines)
from 32 000 rub. (Etihad)

Singapore-Kuching-Singapore:

from 7 000 rub. (AirAsia)

Accommodations:

Singapore (2 nights):

from 70$/night

Kuching (4 nights):

from 25$/night

Organizational fee:

200$ (discounts for PPL members 5% — observant, 10% — consultative, 15% — full)
Malaysian and/or Singapore visa is not required for Russian citizens for short-term visits!
Website of the Congress www.counselingmalaysia.com
If you want to join the Russian delegation, please contact Scientific secretary PPL Russia
Sofiya Kamalova (Moscow)
8 (916) 062-00-26,